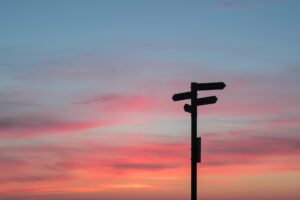 Through our consulting unit, we have been exposed to many business scenarios and numerous organizational challenges and dilemmas. In fact, the past decade has seen tremendous growth in consulting and advisory services. The way we understand it, is that businesses are now more open to change and evolution – business leaders understand that they can't be a one man/woman show and therefore skills are requested when skills are needed. This mind-set has intensely increased over the last 3 years – starting just before the Covid 19 phenomenon and following suit up to date.
Inflation is now at a 40-year high, Covid is still lingering, there is an ongoing war in Europe (insane) and China is prudently funnelling piecemeal exports out of fear for another pandemic. The result is higher prices across products and services, constrained growth across most industries and human capital requiring higher salaries to cope with it all! This clearly means that most business leaders have little to no relevant know-how to guide them through all these odd black swan scenarios. In fact, however, we believe that things are simpler than they appear – not easier but simpler.
Our take on the current situation is that because of high growth and low rates for the past decade – a correction was inevitable. Boom and bust cycles are an economic spectacle that will remain in place for the foreseeable future. It's essential to balance progress with tightening to have longer term sustainability. We believe this correction came through Covid instead of organically. The twist was that is many prudent administrations (ex: EU, UK, & US) printing new money and saving the world from a severe recession was the solution at hand – in macroeconomic terms.
This now translates into very high inflation rates – for everyone. We have been collectively producing less while taking government subsidies for 2+ years – so things cost higher now. On top of this we got the inexcusable war on Ukraine. This inflates the current situation even further because it escalates resource scarcity and limits trade and energy flows. The side-effects from cause and effect are significant for everyone on planet earth. But what can business leaders do to maintain operations and stabilize organizations as they navigate these serious obstacles? Well, we came up with a list of things that can help build capabilities to this new external environment.
Protect company key talent at both leadership and entry levels.
Invest in flexible employee programs and culture to supplement fixed pay.
Evaluate long-term upward or downward trends before increasing salaries.
Revaluate supply costs, raw-material costs, packaging and freight rates.
Reflect on cost absorption and margin erosion and invest in branding.
Improve bottom-line profitability as a total return on sales and stable growth.
Set an aspiring goal that forces you and your team out of your comfort zone.
Take a bottom-up approach to digital and operational transformation.
Increase the value of the company through new and creative ideas
In reality, the pandemic only increased the urgency to make the changes that we already intuitively knew were necessary. Smart business leaders recognize when it's time for change. We can't keep doing things the way we've always done them and achieve any new kind of results. This is why we all need to make every effort to be agile when faced with unpredicted events such as the events that continue to unfold this year. This is why smart business leaders aim to balance short- and long-term requirements – quickly and effectively communicate with their employees – and maintain great places to work in an increasingly intricate business environment.