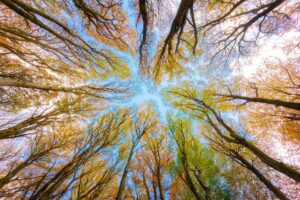 We are currently experiencing a climate crisis, and understanding environmental risks has become increasingly important for any business strategy. For the EU, ESG criteria have become a vital part of any proper business plan as it helps the organisation to have a positive impact on the organisation itself as well as a very positive impact on our planet. As such, Environmental, Social, and Governance (ESG) factors are fast becoming key value drivers in investment and finance decisions in Europe as well as for around 74% of the world's largest investors.
Most investors are now using ESG as a screening method for choosing companies to include or disconnect from their portfolio. Also, lending and government institutions focus more on supporting the most sustainable organisations. This is why almost all forward looking companies are now implementing their own ESG reporting strategy without any discounts. Consequently, the ESG framework is becoming the preferred tool for all stakeholders to understand how organisations are managing risks and opportunities related to environmental, social, and governance criteria.
Since organisations of all sizes are starting to feel the challenge of preparing and designing an effective ESG strategy, we are starting to focus on the ways we can help make this logical evolution. Developing an ESG strategy can feel overwhelming for most businesses but with the right framework, companies can build a pragmatic strategy that supports growth. In fact, to start building the mindset, we have gathered and simplified everything we learned so far to help companies accomplish an ESG strategy that works for you.
Employing an ESG plan doesn't have an all or nothing approach. In fact, small, measurable and consistent steps can lead an organisation to long-term sustainable changes. This is why all successful ESG strategies incorporate measurable action and results. Also, most ESG strategies are distinctive to each company and its industry. Nevertheless, the basic steps remain the same for standard reporting frameworks that provide a foundation for developing a reliable ESG strategy. The highlights are summarised in the bullet points below:
Who are the major stakeholders?
What ESG metrics are important to stakeholders?
Set Environmental, Social & Governance Goals
Highlight reporting issues and actionable milestones
Design a Benchmarking mapping tool against competitors
Analyse and report performance to CEO
ESG equals sensible consumerism. In fact, the term "ESG" was coined in 2004 by the UN "Who Cares Wins" publication. Fact is, the local/global economy will continue to have growth for as long as we take ownership of our own actions against the planet we live on. The 2030 ESG roadmap sets out clear targets to achieve our sustainable development objectives. These marks are completely aligned with both the EU and the UN Sustainable Development Goals (SDGs). The roadmap uses metrics to track our progress toward achieving our collective goals. The maths are simple – we protect the ground we feed on to have a viable place to call home – for us and our kids. Finally, the companies that decide to implement ESG strategy, are those that will be standing around in the next decade.