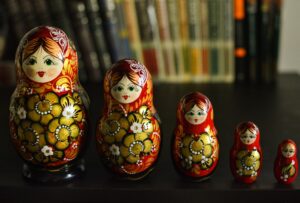 Cyprus' highly competitive and capable service sector, EU status, British based law system heritage, competitive European tax rates and Mediterranean lifestyle are a magnet for global investors including many notable Russian business people. Politically, Nicosia has long viewed Moscow as a possible useful ally over its longstanding dispute with Turkey, which occupies its north side since 1974 but recognised only by Ankara. However, following the invasion of Ukraine, Nicosia aligned with EU sanctions and the foreign minister stated that there was no other choice than to support the "solidarity of the union".
In a recent local newspaper poll, more than 80% of the responders said there are parallels between events in Ukraine and Turkey's invasion. With this at heart, Cypriots had no other moral choice than to align with the Ukrainian suffering irrelevant of business ties with Russia. Nevertheless, the ties are strong and are interweaved across all functions of society, culture and business – Cyprus will be one of the key EU states strongly affected by the EU/US/UK sanctions. Eastern European tourists, are estimated at around 20% of yearly visitors on the island (at around 800k visitors) and are mainly from Russia, Ukraine and some from Belarus – as per data by the deputy ministry of tourism.
Limassol is at the centre of this Russian connection with its 50k + community receiving the majority of commerce, real estate and other activities. And surely, some local banks, real estate developers and service firms will now have to adjust business models. The European Central Bank already appointed a temporary administrator to oversee the wind-down of Limassol's RCB Bank. This was a lender that was shaped as a subsidiary of Russia's VTB Bank. On the day of the invasion, RCB announced the transfer of VTB's controlling stake to its management – just hours before it was hit with EU/US/UK sanctions. RCB's €2.8bn worth of business will now be succeeded by Hellenic bank.
By using payments and banking systems to effect a war, people and companies taking the heat will start to think about other options. Sanctioned individuals who own assets in EU states have limited choices as authorities are in the process of taking steps to revoke citizenships as set by the Council of the EU. However, beyond those individuals, there is an influx of Russians, Ukrainians and Belarusians on the island. Even if the war stops tomorrow, there will be a stable increase of highly skilled people and technology companies coming to Cyprus and not returning back soon – or never. So here is a list of things for business leaders to keep in mind under the circumstances:
During political conflicts, businesses are often the connecting link.
This invasion changed the role of business in their response to sanctions.
Talking informally with governments is and has been a part of doing business.
Investors and businesses will need to reassess strategies and business models.
Working with a specific country can be observed as approving their political actions.
Backchannel corporate diplomacy can become central to international business strategy.
Companies have to balance ties with governments, cost of doing business and cost of exit.
Whatever the resolution of the invasion, business leaders need to understand that our current business environment has changed. This is why investors and businesses need to reconsider the strategies and models that will be utilised in the future in response to a 'new world order'. The challenge is to be ready to act before a situation reaches the point of no return. This is the difference between being praised as socially responsible and risking a total loss of business.