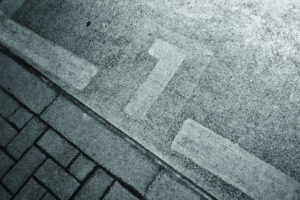 We are now experiencing the most competitive talent market ever witnessed at any time in the western business world. Mainly this is because of an aging western workforce, extreme specialization of work, and many newly formed job functions. Research data demonstrates that EU & US boomers account for a disproportionately large percentage of many jobs – and most importantly in leadership positions. These professionals are getting ready for retirement in hordes. This approaching loss of leadership and knowledge can severely harm many companies and overwhelm organizations that are not preparing successors. Businesses that fail to strategically prepare for this event, will risk losing their most critical asset – top talent.
The 2019 Deloitte Millennial survey found out that almost 50% of millennials would quit their current jobs in the next two years – if they could. In the 2017 report that number was 38% which speaks volumes on how we – the leaders – treat millennials in the workplace. Another important piece of information comes from the US Bureau of Labour Statistics. The national agency states that the annual turnover rate is about 44%. Now, one thing is for sure. The time invested to train someone, the cost to replace him or her, and the sunk productivity involved are extremely expensive. Now imagine this happening with your top talent! The situation is frightening at best and many have no idea how to turn it around.
Millennials (born 1990-2000) will make up as much as 24% of the western workforce, whilst about 5% will be made up of post-Millennials (born after 2000). Keep in mind that this rising youth is much larger in Africa, Latin America and Asia. Considering the increasing globalization of the workforce, one has to plan ahead for how to make the best of this human capital. Furthermore, plan to implement an internal culture that supports the transition to this rising global youth professionals. The fact is, that this generation will bring radically different norms, values, attitudes, expectations and behaviour in the workforce. The leadership primed now will have to face these challenges. What do next-gen leaders want and need out of their work places? Here are a few tips on that:
a. Feedback: This next generation of leaders is definitely looking for much more caring and authentic coaching and feedback from their managers.
b. Emotional Intelligence: They appreciate the need for good communication and interaction skills and they comprehend the necessity for developing empathy.
c. Diversity & Inclusion: They believe in diversity and inclusion and they recognize and strive to eliminate biases.
d. Flexibility: Organizations who are doing well with flexible work practices will be able to inspire and maintain exponentially more talent than those who don't.
e. Confidence: Compared to current and previous leaders, this next gen leaders need more help in how to act more decisively – without having given a clear direction.
Fact is, that senior millennials and Gen Xers have been leading the Great Resignation in the US. However, it's these young people between mid-thirties and mid-forties that are in the best position to take over the leadership roles handed over by previous generations. In fact, research from Global Leadership Forecast in 2021 found that one of CEOs' top concerns is how to develop the next generation talent. Organizations that realize the predicament of the situation and the need to change will be able to pipeline great managers and leadership skills at all levels. Those who don't, are probably going to face a long way down from obsolete strategy, operations, human capital, innovation and creativity. You can surely imagine where this will take them.