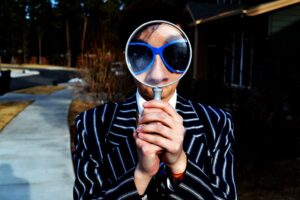 Whether you are an SME owner or a Director of a large firm, the fact is you need good customers. But before we even start talking about that, there are two reasons why you need new customers. The first one is that your company is great at what it does, as it offers great value to the society and therefore it should rightly grow bigger and gain even more market share. The other reason is because your company is not yet structured to do any of these things and therefore, keeps losing clients. The answer must be clear and truthful in any of these two scenarios because the market eventually rewards or punishes with its word of mouth – irrelevant of all other actions.
Yes, word of mouth is slow and tedious and disappointing at times, but it is rewarding at the end. However, this article is not about organic growth through years of good service but rather a guide on building momentum for a good company – a company that has a solid value proposition and proof of repeated clientele. Otherwise, the discussion must be completely different and this article becomes utterly irrelevant because we need to go back to marketing basics with hard questions such as – why does your company exist to begin with? – does it have a Unique Value Proposition? – how efficiently does it operate and offer its products/services? etc.
So, for healthy businesses, attracting more healthy customers is fundamental because as Phil Knight says "You (either) Grow or You Die". Relying on a select few dealings will probably make your company vulnerable to economic circumstances and the market. Losing just one client could mean a cash flow crisis. Hence, how do we grow a business in a sustainable way? The question is complex and multi-layered but we will try to break it down as much as this article allows us. The typical approach is the numbers game; i.e. making an effort to hassle and source a mass of prospect buyers so you can convert some of them. We get that, but we argue that there is a wiser approach:
Align brand position with value proposition and support a consistent visual communication to be able to promote systematically.
Website is the new HQs that entices prospect visits, so make sure that the design, content, and SEO are aligned and up-to-date with your products and services.
Referrals are one of the biggest trust factors, so start implementing a method for actively asking for online (or offline) referrals from respected clients.
Network so that you can ensure that relevant and philosophically aligned business people are attracted to you – and want to work with your company.
Partner with complementary businesses and organize a method for targeting each other's clientele in order to initiate awareness for each other's offering.
Promote your expertise by speaking at industry related panel discussions, online webinars, events, educational sessions or workshops.
Online marketing experts can help you advertise efficiently, build brand awareness and ultimately build brand trust that encourages people to work with you.
Conventional Business Development such as cold calls or formal sales presentations are very difficult to perform since most people lack advanced sales skills experience. However, there is a plethora of marketing methods that business owners can utilize to attract new customers. With honesty and careful planning you can exponentially improve growth venues. Simply make sure that the company's value proposition is real and sustainable and that it delivers to relevant customers. Happy customers bring repeated business that maintains cash flow and contributes with a positive word of mouth – which is admittedly a slow process. Marketing is the fine art of leveraging that!