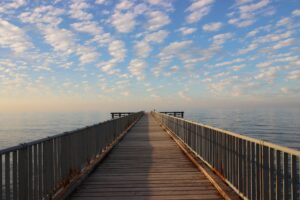 The Republic of Cyprus (ROC) was never designed to be an energy hub given the geological facts of the period. Still, in the past decade, this standing has changed dramatically as Cyprus is now becoming a strategically fused EU energy player. At the same time, the island state is working towards optimizing its internal energy utilities as aligned with the general EU policies of decarbonization, sustainability, and optimization of energy consumption. Consequently, Cyprus will look dramatically different in the 30 years exactly because of these two policy horizons.
On the internal front, the local movement looks into the Integrated National Energy and Climate Plan (NECP) and aims at national targets for 2030. But the NECP framework only serves as a foundation for the grand strategy that aims towards the absolute minimisation of greenhouse gas emissions by 2050. And of course, Cyprus plan is based on the five dimensions of the Energy Union. These are decarbonisation (emission reductions with renewables), energy efficiency, energy security, the optimization of the internal energy market, and finally R&D.
As an example of the determination for adhering to the above, ROC was obliged by the EU to increase its renewables (RES) to 13% by 2020. By the end of 2018 the island state achieved a 13.8% increase in RES. This demonstrates that Cyprus is determined on reaching or exceeding internal EU energy milestones. On the external front, the situation is exponentially more complex and requires much more creativity because of the need for international political alignments. Nonetheless, Cyprus has managed to attract investments from Exxon, Total, Eni, Kogas and many others.
The discovery of natural gas reserves in Cyprus Exclusive Economic Zone (EEZ) is clearly positioning it into a key energy player in the Eastern Mediterranean. This indicates that the energy sector will have a leading role in the future of the state in both political and economic terms. It will also offer numerous investment opportunities across the industry and the overall economy. On this end, Cyprus is aligning with Greece, Italy, France, Israel and Egypt to exploit the multi-billion wealth as well as create opportunities for strategic investors. The opportunities are focusing on:
Logistics
Transformation
Headquartering
Business Development
Production & Transport
Research & Development
Human Resource Development
Cyprus economic profile, geographical location, human capital and energy sector opportunities have created a synergy of events that will transform it into a key player within the regional energy landscape. Moreover, Cyprus' outstanding business friendly environment, human capital, legal framework and tax program form an additional competitive advantage for multinationals. Energy influences economic, governmental, technological and environmental policies. The first mover advantage will not be open indefinitely as policies and interest slowly align. The island will become a business and technical hub for setting up various services to support the oil and gas development in the region.​ This is a one off opportunity for investors to become a part of the growth trajectory.